The core of our business is to provide safe, clean and smooth delivered marine fuels/bunkers in ports in Spain, Portugal, and the Latin American region. We have built expertise and a strong network of distributors in the ports of these regions. We provide diverse grades such as MGO (marine gas oil) only from the distillate, AGO (primarily delivered to smaller yachts), MDO (marine diesel oil), IFO (intermediate fuel oil) which is a blend of gas-oil, heavy fuel oil, and HFO which almost only consist of residual oil. We also supply VLSFO and ULSFO in most ports in the region complying with the new sulfur regulations. We follow the latest development, and we offer tailored solutions for environmental fuels and LNG for specific ports in the region.
Depending on the port we facilitate supply by truck, barge, ex-pipe or gas station. In common for all of our marine fuel solutions is that we carefully have verified the quality and operation prior to the supply to the vessel of our customer.
We are also able to arrange a pre-test from well recognized and independent laboratories prior to your delivery.
We arrange the marine fuels both by spot basis and on contract. If your vessel is working in the same area for some time or trading in the same ports on a regular basis it would be a good idea to let us handle or prepare a marine fuel contract.
As s brokering company we are also able to handle marine fuels for domestic use with deductible invoices for the country you are operating.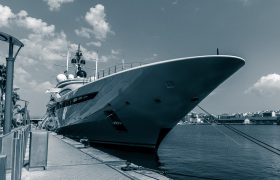 We supply small as well as bigger yachts in Spain, Portugal, and Latin America. We provide a 24/7 service to the operator and Captain on-board the yacht. We always make sure to deliver the products gently, safe and clean with minimum disturbance to your vessel. We supply both regular MGO and AGO.
We make tailored solutions to dredgers and offshore vessels. We are aware of the importance of having the vessels in an on-going operation, so we make sure the trucks and barge are ready as soon as you go to berth or are ready for the supply. In many ports, we are also able to arrange deductible invoices with a local invoicing.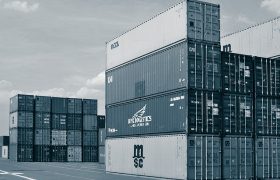 We supply bunkers to a range of ship owners with container vessels. We are also ready to become your Bunker Broker, making sure the delivery is ready as soon as your vessel is in port. We monitor your bunker delivery from start to end. No delays are acceptable from our side.
We are working with bulk carriers and general cargo vessels on a daily basis. We are strong and competitive on the pricing, but we also do provide advice to you in regards to the best bunker choice. We compare your current position with the upcoming ports or destination and give you the best prices based on your voyage.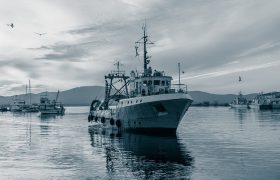 We make tailored solutions for owners of fishing vessels. "We meet you where you fish".
We supply on contract, by barge, truck or ex-pipe. 
Contact us today to speak with one from our team.